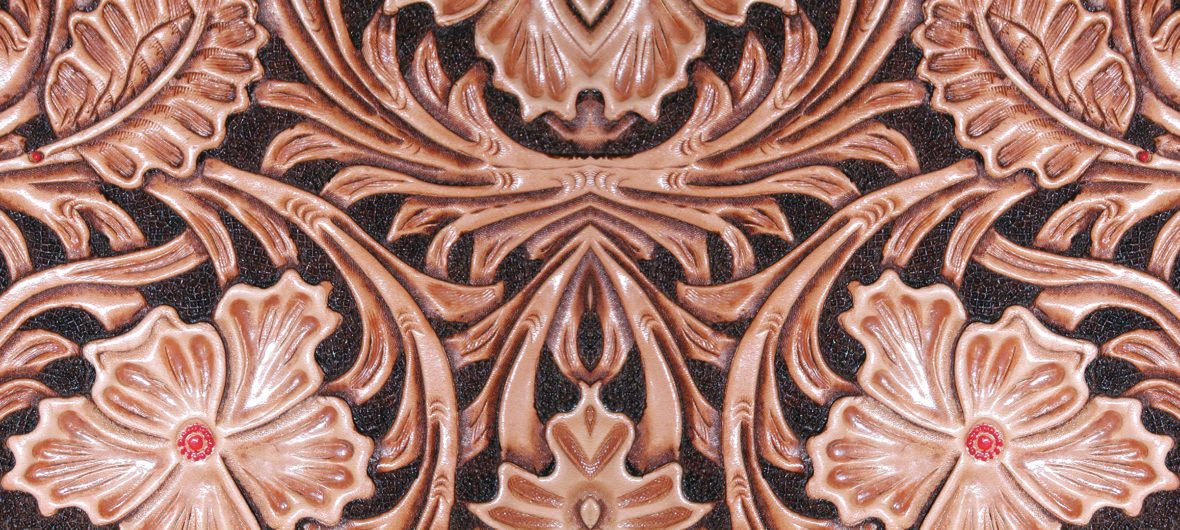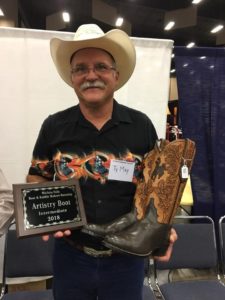 Announcing the
30th Annual
Boot & Saddle
Makers Trade Show
Artistry Boot
Intermediate
Winner!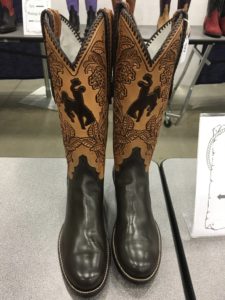 If it's made of leather, Ty can do it!
May's Custom Boot and Leather has grown from a small desk with a few tools to a fully enclosed shop! Ty May has spent years perfecting his craft and has added custom made boots to his offerings.
Looking for comfort and durability? Look no further than May's Custom Boot and Leather. Ty also creates some beautiful leather products from wallets and holsters to chaps.
Ty May has been exposed to the art of leathercraft his entire life. Learning from his father, master saddle maker Rusty May, he has come away with an incredible talent to take leather and turn it into artwork beyond compare.
Western boots are Ty's specialty. He can start a project from scratch or he can do repairs (if the item is worth repairing) from saddle and tack repairs to projects like wallets, cell phone holders, notebooks, scabbards, holsters, etc.